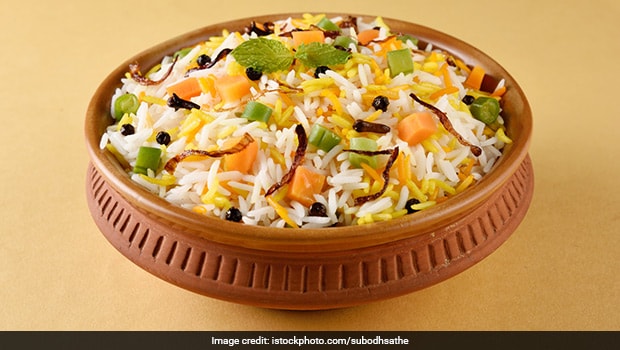 If there's one thing we have understood about biryani after all these years of indulging is that biryani is supposed to be all things decadent and rich. Think biryani and your mind is crowded with images of meat suffused with spices intermixed with fragrant rice. Traditionally too, biryani is meant to be a meaty delicacy; however, with the overwhelming rise and popularity of the dish, we have witnessed many interesting variants of the same over the years. One of which is paneer biryani- an out and out drool-worthy affair, wouldn't you agree? So you may have had many kinds of paneer biryani in your life, but the recipe that we have for you here is truly nothing like anything you have had before.
Paneer goli biryani packs all elements which makes it an absolute winner, the ever-so-versatile paneer, the rustic mix of spices, grainy basmati rice. Scrummy paneer balls layered with rice, makes for a sumptuous fare anytime of the day. You can pair it with raita, salan or chutney. Paneer is one of India's most beloved dairy items. Also referred to as cottage cheese, paneer is replete with a dozen health benefits too. Since it is made out of curdled milk, its nutritious profile is more or less the same as that of milk. It is a good source of protein, calcium and phosphorous, which is why it is used in a variety of healthy preparations like salads and sandwiches. It works equally well in slightly indulgent preparations like shahi paneer and paneer pasanda, two of India's most loved gravy dishes made with oodles of cream and spices. If you identify yourself as a true  paneer lover, you have got to try this paneer goli biryani. This recipe is sure to liven up you banal spread in a jiffy. And it does not even take that long to prepare it, and you do not even need many exotic ingredients to put it together.
Click here for step-by-step recipe of paneer goli biryani.
Try making this unique biryani in the comfort of your kitchen and let us know how you liked it in the comments section below. If you know more such interesting recipes, do share them with us. We'd love to know all that you are cooking nowadays.