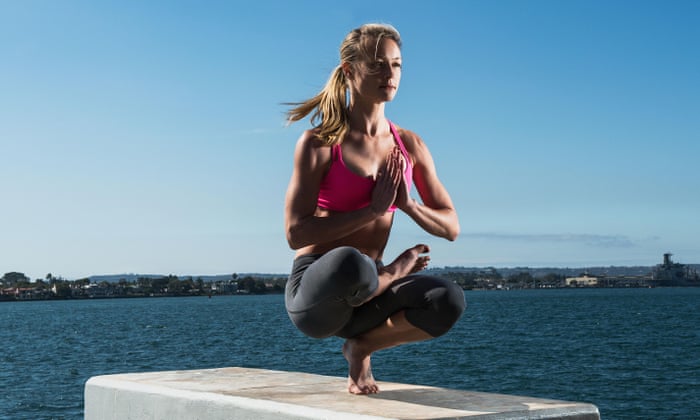 There's a lot of money in yoga pants – even ones that not too long ago were found to be a little too revealing.
Lululemon, the upmarket "athleisure" brand favoured by celebrities including Kim Kardashian, Rosie Huntington-Whiteley and Cameron Diaz, on Wednesday reported annual sales of more than $2bn (£1.4bn).
The surge in sales, up from $1.8bn the previous year, and the company's prediction that sales could double to $4bn by 2020 sent Lululemon's shares soaring on Wall Street.
Lululemon shares, which had already increased by 16% so far this year, rose by 10.4% on Wednesday to $67.70 by lunchtime, valuing the 18-year-old Canadian company at $9.5bn.
The financial success comes just two years after the company was plunged into crisis by an "unacceptable level of sheerness" in some of its up-to-$98 black Luon pants, which led some yogis to display a little more than they intended while working out in their ashrams.
In the wake of the see-through debacle, Lululemon withdrew 17% of its stock and its chief product officer, Sheree Waterson, resigned.
However, Chip Wilson, Lululemon founder and Canada's 17th richest person with a $2.3bn fortune, went on to blame women's bodies for causing the problem. "Quite frankly, some women's bodies just actually don't work for [the pants]," Wilson told Bloomberg. "It's really about the rubbing through the thighs, how much pressure is there."
Now that women are once again happy doing a downward dogs in its pants, Lululemon is going after men with a target of $1bn in menswear sales by 2020.
"The unification of men's and women's under one vision is really strengthening the brand, so when you think about selling global stories of functional materials and construction, we now have a platform that really is much larger than it was before," Laurent Potdevin, Lululemon's chief executive, said.