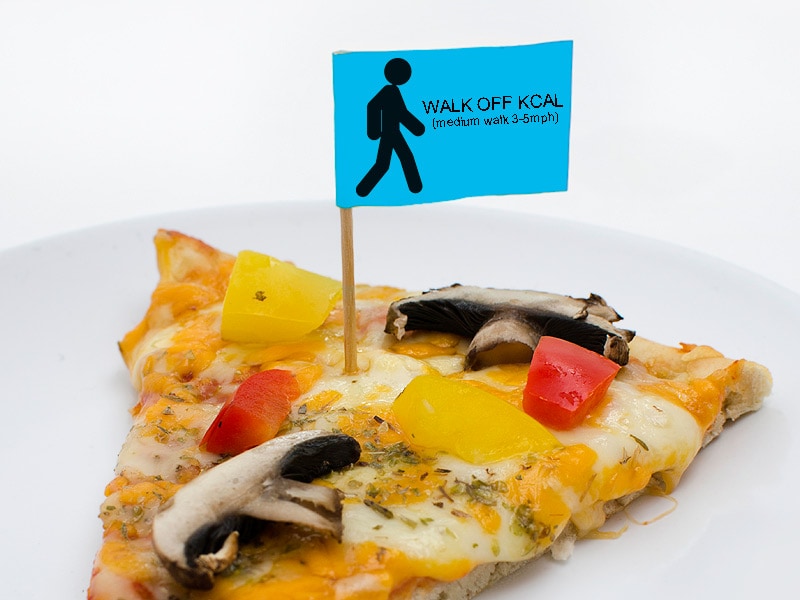 A public health expert wants food labels to carry symbols that show how many minutes of several different activities are needed to burn the same amount of calories being consumed, with the aim of helping people to change their behaviour and reduce obesity.
With more than two-thirds of the UK population either overweight or obese, Shirley Cramer, chief executive of the Royal Society of Public Health, calls for 'activity equivalent' calorie labelling in an article published in The BMJ.
Current labelling not working
She argues that the current 'traffic light' labelling found on food and drink packaging doesn't change behaviour.
The society found in a public poll that 44% of people were confused by current front-of-pack information on food labels.
Shirley Cramer mentions that the Nutrition Society has found people spend an average of 6 seconds looking at food before buying it, so labelling information needs to be understood within that length of time. She explains that symbols are easier to understand than figures, and that activity symbols would be clearer to people who lack nutritional knowledge.
She has given an example of how the activity icon labelling could work: the calories in a can of fizzy drink take a person of average age and weight about 26 minutes to walk off. This would be a simple symbol that anyone could recognise.
In another article, she describes a symbol of a person walking with the figure '26', and the figure '13' alongside a person running.
In her BMJ article Shirley Cramer writes that the society's "initial studies show this approach can change behaviour by reducing intake or modifying choice".
The society's poll found that 53% said they would positively change their behaviour if this type of labelling appeared on food packaging. They would:
Choose healthier products
Eat smaller portions
Do more physical exercise.
All of these choices could help counter obesity.
Getting people active
Shirley Cramer says that people need to balance how many calories are consumed with the calories that they expend – focusing on diet or physical activity alone won't reduce obesity. Labelling on food and drink packaging that uses activity icons would help to promote a physical lifestyle.
She writes that the "aim is to prompt people to be more mindful of the energy they consume and how these calories relate to activities in their everyday lives, to encourage them to be more physically active".
Exercise also has other advantages. Shirley Cramer refers to how the Academy of Medical Royal Colleges has "described regular physical activity as a 'miracle cure' because it boosts self-esteem, mood, sleep quality, and energy levels and reduces the risk of stress, depression, dementia, and Alzheimer's disease".
Activity symbols not for everyone
She explains that concerns have been raised that activity symbols could have an adverse affect on people with eating disorders, but she continues, "we have a responsibility to promote measures to tackle the biggest public health challenges facing our society, such as obesity. In any future development of activity equivalent calorie labels, these risks can be mitigated by working with groups who have concerns about the unintended effects of this information".
She points out that it is still important to continue to get messages about the importance of healthy and varied eating across to people – they shouldn't expect to "out-run a bad diet".
Another consideration is that European legislation governs food packaging and most pre-packaged foods are required to carry certain nutrition declarations on their packaging. The society is calling for detailed research to "explore the potential effects on activity labelling on consumer choices, including the potential harms."