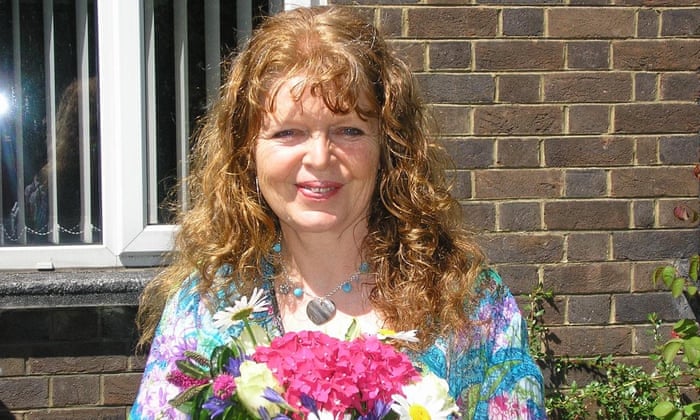 My wife, Barbara Hicks, who has died of cancer aged 64, was a yoga teacher who brought the benefits of this ancient philosophy to students for more than 40 years. Her knowledge and experience attracted devoted students of all ages and fitness levels, who followed her from school and church halls to adult education at City Lit and, in the last few years, to classes and workshops in the studio we designed and built in our house in Honor Oak, south-east London.
Barbara was born in Cleethorpes, Lincolnshire, to Olivia, who drove trucks for the Waaf, and Peter, an RAF navigator. The family led a nomadic services life until Barbara and her younger sister, Joy, were teenagers, when they settled in Bath. Olivia introduced her daughters to Iyengar yoga – a discipline devised by the Indian teacher BKS Iyengar and characterised by its emphasis on precision, alignment and breath control. Yoga was rather more of an esoteric practice in Britain back then than it is now, but the girls took to it, eventually travelling to Iyengar's institute in Pune, India, where they became certified teachers.
Barbara graduated from Goldsmiths College, London University, with a degree in child psychology and went on to become a primary school teacher, teaching yoga in the evenings. She was a sight to behold, with her flaming red hair and brightly coloured clothes (many she made herself), as she cycled to the next class, saddlebags full of yoga mats, children's art work or unusual ingredients: she also ran adult education classes in wholefood cooking.
Barbara and I met in 1980 and our first son was born two years later. In 1985 the London Borough of Lewisham offered us the chance to join a self-build housing project run by the pioneering architect Walter Segal. In 1987 our home, one of 13 in Walters Way, was finished. We raised our four sons there, extending the house with a glass atrium to make a space that could accommodate the growing children and up to 25 yoga students for classes and Barbara's yoga Sundays, for which she produced a delicious home-made lunch and tea with cake.
Barbara retired from teaching at Fairlawn primary school in Honor Oak in 2012, and devoted more time to yoga. We were now teaching together – I completed Iyengar training in 2007– and running courses in Turkey, Wiltshire and Devon, as well as at home. But the cancer we thought had been beaten by treatment in 2009 returned; and we knew last year that she was facing the end – which she did with bravery, lack of fuss and love for her family and friends.
Barbara and I married in 2008; she is survived by me and our sons Ahmad, Jamal, Kareem and Yussef, and by Olivia and Joy.